E-Mail boell@lleob.de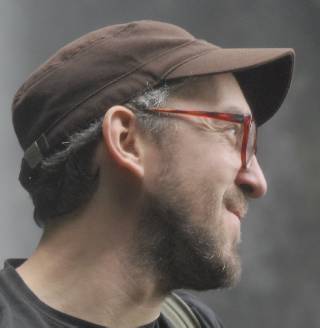 Friedrich Boell was born 1982 in Wesel and grew up in Xanten, Germany.
He moved to Berlin 2001 to study Information Technology and Networked Systems. In 2005 he became Trainee as IT-Systems electronics technician in Remscheid. During the next 10 years he worked in IT service and got to know the mountains of electronic scrap behind the flashing digital facade. The primary use of found material was driven by these considerations.
2015 he began studying media arts at the Academy of Media Arts Cologne. Friedrich Boell has been involved with technologies such as reverse engineering, 3D printing, 3D modeling and works in the field of industrial robots. In 2019 he took part in a study exchange program to Bogotá in Colombia.
In addition, he has been involved in non-professional electronic music production, digital image processing / photography and computer-generated graphics since 1996.